ILTA Alimentare Spa, Venice, is a company 100% owned by ILTA Commodities SA.
It was founded in March 2015 with the purpose to develop the existing international operations of the ILTA group in pulses and speciality crops in the retail market of the European Union.
The company is operating a brand new processing and packaging plant in Venice, with state of the art technology to meet the highest standards. It aims to competitively serve the major retailers as well as the catering industry in the European Union. For this reason, ILTA's key processes have been strengthened to produce and commercialize a wide range of products, from entry level to premium class, catering to the needs of different clients.
We have chosen to grow our passion in Venice, the cradle of elegance and taste. Its harbour will once again be at the heart of a cultural change.
WE WILL BE PRESENT AT: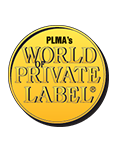 PLMA
May 29-30 Amsterdam, Netherlands
From 29th to 30th May ILTA will be attending the 2018 edition of the PLMA "World of Private Label" international fair, which will be held at the RAI exhibition center in Amsterdam. ILTA will present its potential for private label partnerships and co-packing.
We look forward to seeing you at Hall 8, Stand 8710!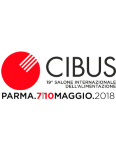 CIBUS
May 07-10 Parma, Italy
AMÍO presents the new line ZuppamiXlegumi at Cibus, Parma
In addition to the pulses range from the best growing regions in the world and the 100% organic Italian pulses and grains range, from 7th to 10th May AMÍO will present its new ZuppamiXlegumi line at Cibus, the International Food Show in Parma.
We look forward to seeing you at Hall 6, Stand A 040!
For any further enquiry, press kit, or for general info on how to reach us, contact iltalimentare@ilta.com
ILTA Alimentare S.p.A.
HEAD OFFICE: Via Banchina dell'Azoto, 15 – 30175, Venice – Italy
Tel. +39 041 3694780
F.C. / V.A.T. 09039560967