"We support the Ten Principles of the United Nations Global Compact in the areas of human rights, labour, environment and anti-corruption."
ILLAN CHERKI, CEO
Ten Principles of the UN Global Compact
Principle 1 – Businesses should support and respect the protection of internationally proclaimed human rights.
Principle 2 – make sure that they are not complicit in human rights abuses.
Principle 3 – Businesses should uphold the freedom of association and the effective recognition of the right to collective bargaining;
Principle 4 – the elimination of all forms of forced and compulsory labour;
Principle 5 – the effective abolition of child labour; and
Principle 6 – the elimination of discrimination in respect of employment and occupation.
Principle 7 – Businesses should support a precautionary approach to environmental challenges;
Principle 8 – undertake initiatives to promote greater environmental responsibility; and
Principle 9 – encourage the development and diffusion of environmentally friendly technologies.
Principle 10 – Businesses should work against corruption in all its forms, including extortion and bribery.
UN Sustainable Development Goals
We identified the key areas of sustainable development where our business may contribute and have a positive impact:

Agriculture is the single largest employer in the world and the largest source of income and jobs for poor rural households. Investing in smallholder people is an important way to increase food security and nutrition, as well as food production for local and global markets. We invest in PULSES because they represent the food of the future: highly nutritional, accessible and positive for the environment.

SUSTAINABLE ECONOMIC GROWTH
Inclusion, employment and decent work are fundamental drivers to preserve the global sustainable socio-economic growth and to improve the living standards. We sensitise our employees and partners on human and labour rights importance, we have started to implement a supply chain monitoring program to analyse the performance of our first-tier suppliers.

RESPONSIBLE CONSUMPTION AND PRODUCTION
Sustainable consumption and production can contribute to the transition towards low-carbon and green economies. Reducing waste, improving recyclability and using natural resources more sustainably are key activities we focus on.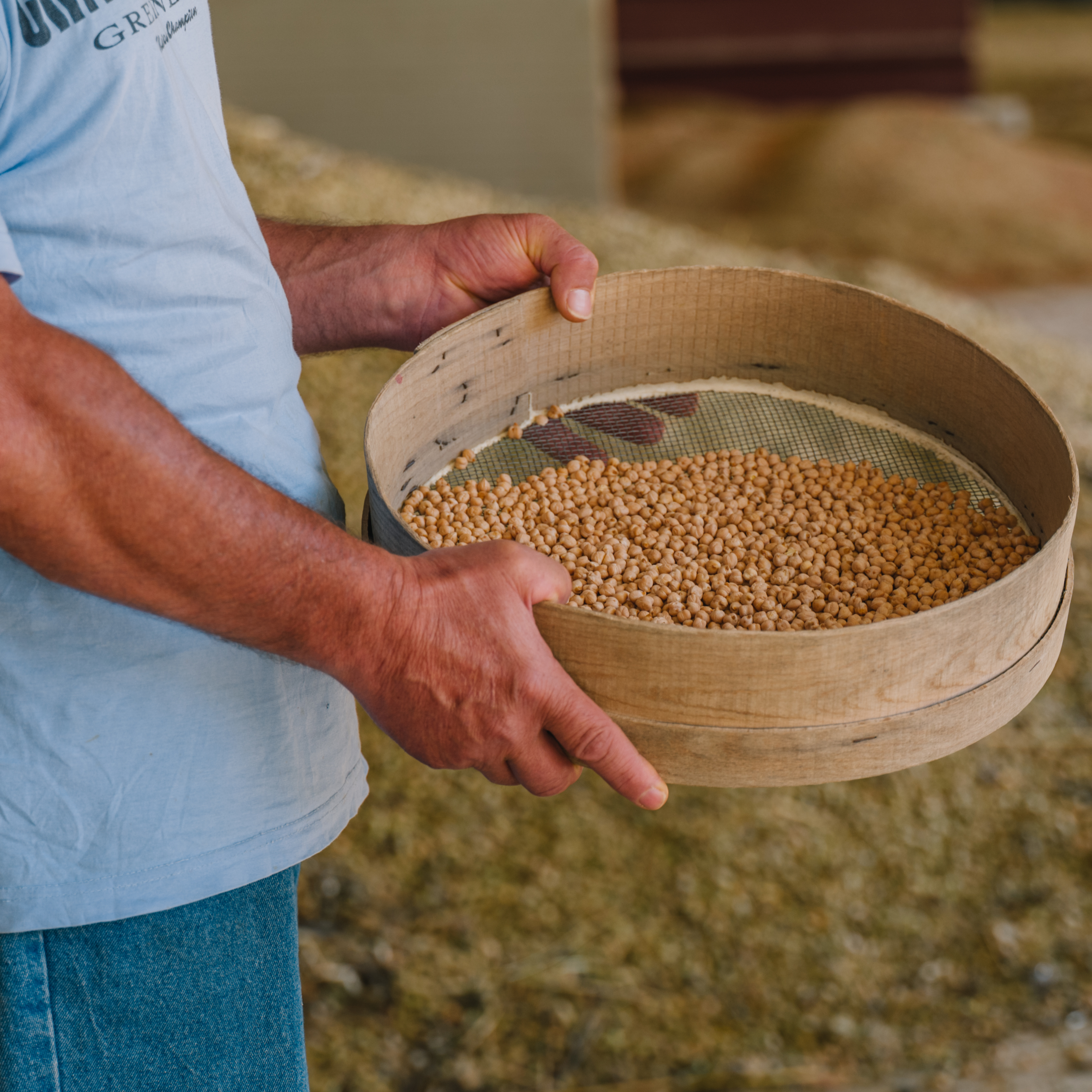 PEOPLE
100% of employees across the organization earn a living wage since the foundation of the company.
DIVERSITY MANAGEMENT
Diversity within our work environment – whether it is gender diversity, sexual orientation, ethnic origins, culture or physical skills – is important for us. Our inclusive environment helps us to unlock every person's talent and let their point of view contribute to the organization.
TRAINING AND WORK SAFETY
We ensure constant safety and professional training, fostering a safe, diverse, inclusive and growth-focused workplace. Hygiene, health protection and accident prevention are of great importance for workers and the company. Zero accidents occurred since the foundation of the company.
PACKAGING
100% FSC certified cardboard box/tray purchasing target. This activity ensures the wood within any purchased cardboard box or tray is from FSC-certified forests, recycled material, or controlled wood, thus legally harvested from non-genetically modified forests where high conservation values are safeguarded respecting also traditional and civil rights.
SUSTAINABLE SOURCING
A zero-tolerance approach applies to all cases of non-compliance to the international standards for human rights, labour rights, public health risks on our upstream supply chain.
ZERO WATER IMPACT & ZERO INDUSTRIAL POLLUTION
All production processes are mechanical and not involving any water pollution or direct gas emission, thus our plant is not producing negative by-products as direct result of industrial processes.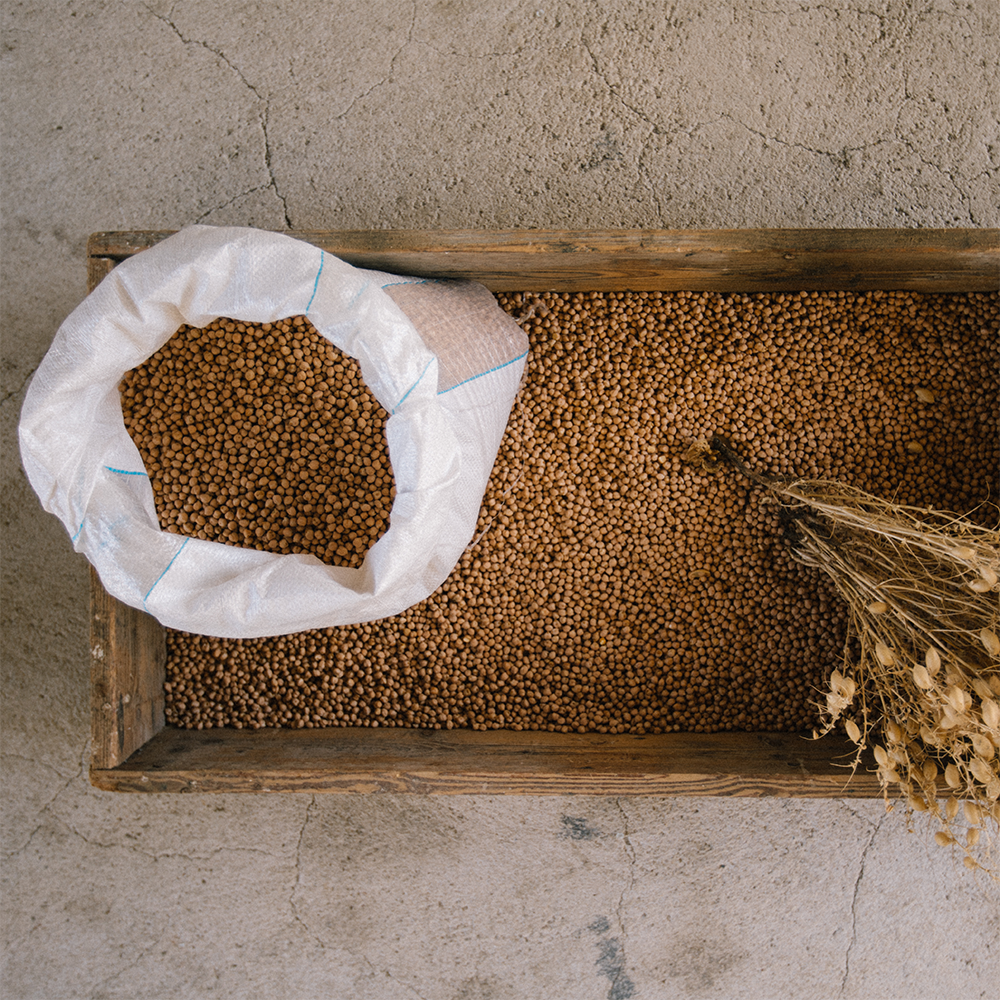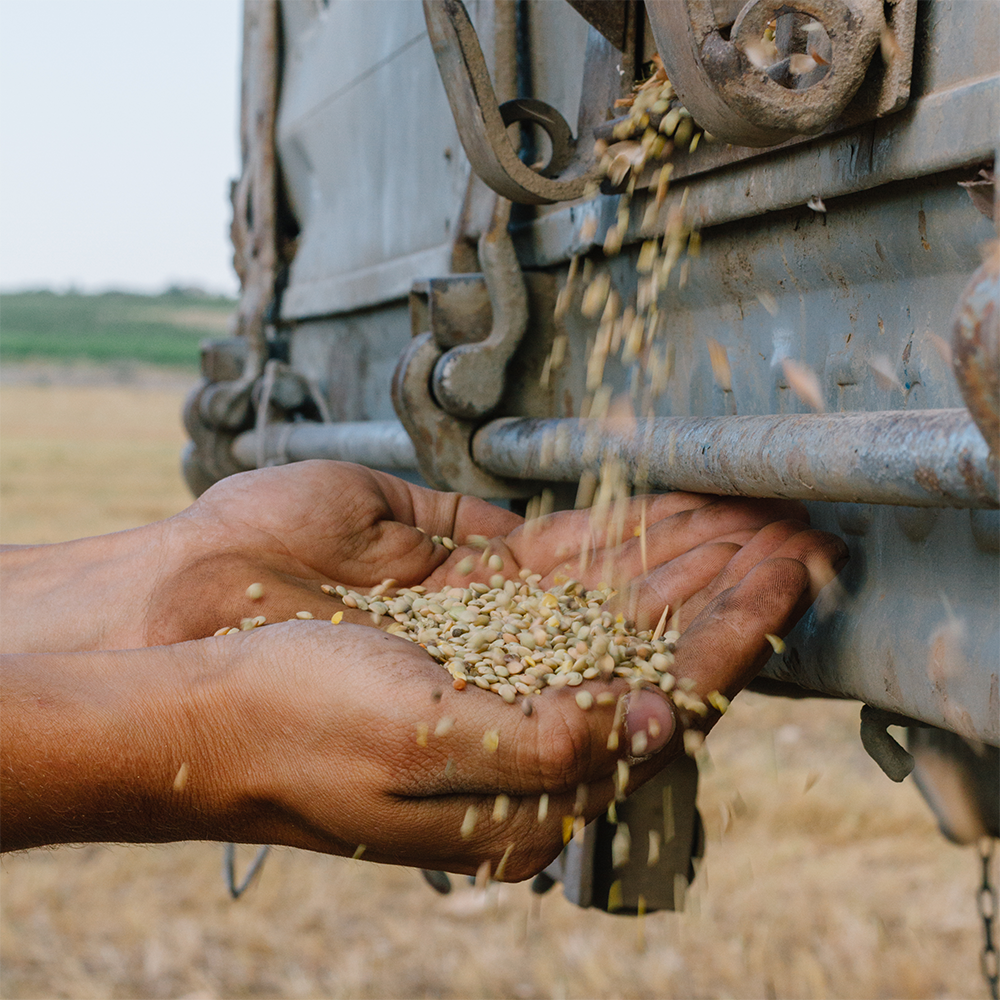 ZERO FOOD WASTE
We do not waste food. Our circular approach helps us to avoid any kind of food waste including by-products reuse, thanks to waste-to-energy or zootechnical recovery patterns or local charity donations.
FOOD SAFETY
We approve only suppliers who can grant GMO free, traceability and high-quality growing techniques.
COMMUNITY EDUCATION
We aim at offering to our consumers the possibility to taste more sustainable food options, to create a movement of people who share our vision, care about the environment and take action to actively contribute to the transition towards low-carbon and green economy.
ZERO WASTE TO LANDFILL AND INCINERATION
This objective represents an intermediate step towards the 100% recyclability target.
100% RESOURCE RECOVERY WITH ALL MATERIALS AND PRODUCTS RECOVERED AND RECYCLED OR REUSED AT THE END OF USE.
We take sustainable design decision based on the effective ability of the recycling facilities to properly sort and manage waste. We choose materials based on their real recycling potential.
100% SUSTAINABLE MATERIAL INPUTS THAT ARE RENEWABLE, RECYCLABLE OR REUSABLE BY 2025.
PATHWAY 1 Full recyclability by 2025, PATHWAY 2 20% recycled inputs by 2025, PATHWAY 3 10% material reuse by 2025